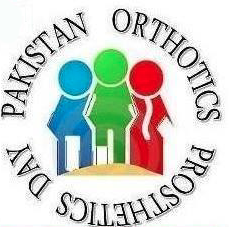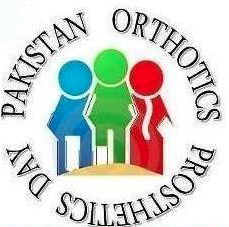 Pakistan Orthotics Prosthetics Day- POPD initiated in 2011, and First POPD celebrated on January 14 2012. Here comes the question of why this activity started.
Every day so many national or international days are being celebrated all around the globe. As per the United Nations: "International days are occasions to educate the general public on issues of concern, to mobilize political will and resources to address global problems and to celebrate and reinforce achievements of humanity. The existence of international days predates the establishment of the United Nations, but the UN has embraced them as a powerful advocacy tool. Each international day offers many actors the opportunity to organize activities related to the theme of the day. Organizations and offices of the United Nations system, and most importantly, governments, civil society, the public and private sectors, schools, universities and, more generally, citizens, make an international day a springboard for awareness-raising actions."
The same concept applies to the National days, but the scope and reach are limited to a specific area/country/region. The attention is more on the local issues, their demands and solution, which may relate or support the related international day.
Talking about the Health & medical professional days, There are many International health and professional days. But unfortunately, there is no World Orthotics Prosthetics Day (WOPD).
In 2008, This idea was shared on The O&P EDGE – World Famous Orthotics Prosthetics Resource by Irtaza Kazmi. A question was raised asking if there is a recognized day for prosthetic and orthotic awareness. After all, there's a day, week, or month honouring just about everything and everybody–even potato chips have a day set aside (March 14). Though individual organizations have held prosthetic and orthotic awareness events, there currently is no nationally or internationally recognized day of recognition. In response to this, lots of discussions have happened on OANDP-L Forum. But all that was only discussions.
In 2011, from the forum of OPPAK, 14 January of every year, was announced for POPD. Day of 14 was taken from Independence day of Pakistan while January was picked as the first month of the year, so there will be a whole year to progress and share with the community. The weather in Pakistan is comfortable to arrange celebrations and activities during that time of the year. The response of the O&P community was very welcoming. So first POPD was celebrated on 14th January 2012. National Association of Prosthetics & Orthotics (NAPO), Pakistan Society of Prosthetics Orthotics (PSPO), O&P Clinics, organizations and institutes celebrated this day. Now every year, POPD is celebrated with different slogans to aware the community and promote the profession. Students are participating enthusiastically as well as the organizations arrange good awareness programs. Its not only a discussion, its a reality now.
We hope the 14 January 2021, will be celebrated with more passion and enthusiasm. InshaALLAH
Join the POPD Facebook Page
---
---
---
—
---
---
---