HISTORY
This first online resource in Orthotics Prosthetics Pakistan was started as www.oppak.tk on 07th March 2007 by Irtaza kazmi, an Orthotist/Prosthetist from Pakistan. On 23rd May 2008 it was shifted to new domain of www.oppak.com.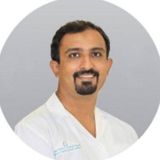 The website is managed and owned by Irtaza Kazmi.
This is the only site of its kind in the country serving for the promotion and development of Orthotics Prosthetics in Pakistan. The increasing number of visitors encouraged us to present with best possible information and updates from country.
ACKNOWLEDGEMENT
I am really thankful to all my seniors and Juinors who encouraged me to strengthen this initiation.I request to all Orthotists/Prosthetists in Pakistan & Abroad to come forward and help me in presenting the best picture of Orthotics & Prosthetics from Pakistan
IRTAZA KAZMI
Orthotist/Prosthetist
op.irtazakazmi@gmail.com
Follow
www.facebook.com/op.irtazakazmi
www.twitter.com/opirtazakazmi
www.instagram.com/op.irtazakazmi