AFIRM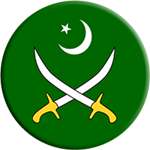 Long Business Description:
The foundation stone for AFIRM was laid in 1991 by then Chief of the Army Staff, General Asif Nawaz. The construction work on this huge project was rather slow. Although a small makeshift OPD unit started functioning in 1995, the AFIRM OPD block was inaugurated in 2001 and the fully functional Indoor department started functioning in March 2005.
AFIRM is at present a 100-bed tertiary care rehabilitation institute, the largest in Southeast Asia located in Rawalpindi, Pakistan. Employing a multidisciplinary team approach, it provides comprehensive rehabilitation services to patients with SCI, amputations, stroke, pediatric disabilities, and musculoskeletal and orthopedic disorders.
It has separate gymnasiums for men and women (for cultural reasons) with the latest exercise equipment including electronic treadmills and a partial body weight supported gait training system. The diagnostic department provides services of electrodiagnostic (Nerve conduction studies, electromyography, Visual evoked potentials), urodynamic evaluation, DEXA scan (for osteoporosis), and Body Mass Index assessment. The affiliated orthopedic technology workshop manufactures spinal and upper- and lower-limb orthoses and splints. It also provides the amputees with the latest modular prosthesis. (Figures 1 and 2) The spinal rehabilitation unit of AFIRM is at present the largest and best equipped in the country with electronic turning and tilting beds, Mechanical Insufflator and Exsufflator, Pneumatic compression device, etc. (Fig 3) Two dedicated clinics for Stroke and Pediatric Rehabilitation are run on a weekly basis. These provide services to the patients suffering from stroke and related disorders and children with various disabilities like cerebral palsy, neuromuscular disorders (polyneuropathies, myopathies, etc), neural tube defects, and musculoskeletal disorders (limb deficiencies, clubfoot).
The only functional departments of occupational therapy, speech therapy, resettlement, and vocational counseling in PAF are at AFIRM. (Table 1) The department of resettlement and vocational counseling was established in 2008. It helps disabled war veterans and their dependents cope with the social and vocational aspects of disability. Additional skills like tailoring courses, computer courses, and electrical equipment repair courses are arranged to help these brave veterans integrate back into society as useful earning members.
Send Message to listing owner
Listing Title: AFIRM